Providing full installation accessories:
(Skerting, aluminum, plastic and foam) in addition to our varied range of colors and in order to match all the aesthetic and technical details you need.
Joud Parquet provides you with the appropriate life style for each room and each usage, be it modern or elegant classic, for private or commercial usages. Joud Parquet presents to you the optimal compensation of excellent quality and elegancy of design.
Ending Profile

Prof N.Par1
Area 39mm2
Min Wight 0.106 Kg/m
Max Wight 0.122 Kg/m
Perim 82mm

Connecter Profile

Prof N.Par2
Area 30mm2
Min Weight 0.081 Kg/m
Max weight 0.093 Kg/m
perim 57 mm
Date 4/2008

Stairs Profile

Prof N.Par3
Area 99mm2
Min Weight 0.266 Kg/m
Max Weight 0.309 Kg/m
Perim 179mm
Date 4/2008

Door Profile

prof N.Par4
Area 65mm2
Min Weight 0.176 Kg/m
Max Weight 0.203 Kg/m
Perim 114mm
Date 4/2008
3 tipes of fome are available: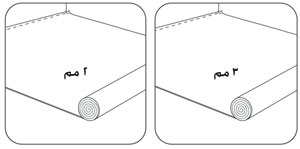 1. Nylon Thikness: 2/3 mm Made in Syria
2. Nylon with tin layer Thikness: 2/3 mm Made in Syria
3. Blue/Green Slinzio Thikness: 2 mm Made in Germany

The fome layer is used to isulate humidity and ground temperature (cold or heat).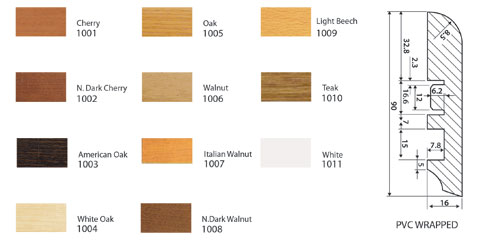 Number of colors: 11
Technical Specification: MDF faced PVC